You've got here, on this page, because you're feeling kind of stuck.
---
You're Feeling:
Life is OK but nothing to write home about.
You have a sense that somehow life should be more fulfilling by now.
You would like to rekindle that vision and enthusiasm that you once had but fear it might be too late.
You are stuck – you are not clear on why or what exactly is holding you back.
You want to change – from stuck to unstuck – before it's too late.
You would like non-judgemental support and mentoring without becoming dependent. You want to live life on your own terms.
---
Your deepest, most urgent desire right now is:
To have a vision of what you want your life to be about – the impact you want to have – your legacy. You yearn to have something worthwhile to work towards.
To know why you got stuck and what you have to do to get unstuck. To identify and ditch old habits that no longer serve you and establish new ones to take you forward.
To have a framework to create a step-by-step plan of action.
To be in control or your life.
To have a lifeline for the non-judgmental support and mentoring you need for the foreseeable future.
---
And that's just for starters. You will:
Have learned a strategy for getting unstuck by analysing and changing your patterns of behaviour so you never need be stuck again.
Have a clear vision of what you want your life to be about that will give you energy and enthusiasm to overcome any obstacles you encounter along the way and a sense of fulfilment as you progress your journey.
And you will live your life on your own terms.
---
Introducing The Hero's Journey:
I use the "Hero's Journey" as a framework for getting unstuck and overcoming obstacles along the way to achieving your goals. The Hero's Journey is the story of all stories and has its origin in story telling going back thousands of years. The framework is still followed today by authors and filmmakers. The story starts with our hero overcoming reluctance to let go of the past and stepping over the threshold into the unknown.
Read more about The Hero's Journey – click here.
---
How I work with clients:
We will start by getting clear on what you really want your life to be about – your vision.
We will then analyse how you got to where you are, why you're stuck and work out what you have to change to get closer to what you want your life to be about.
We have weekly up to 30 minutes One-2-One mentoring calls providing you with valuable non-judgmental support and accountability.
If you need to occasionally reach out between your weekly calls to maintain momentum, that's OK too.
Group Brainstorming call and additional training.
The investment for an on-going mentoring programme with me is just £60.00 per month payable in advance from the second month. This makes it affordable both to get started and to stick around for as long as you feel you're getting value.
---
How do I know that you'll be the right mentor for me?
You don't, right now. And I don't know that I'll be able to help you. That's why the first month, essentially getting to know each other, is free.
---
What if I decide that it's just not working for me?
No problem – there is no contract and no notice period – you simply cancel your payment instruction and your membership of the programme will cease.
---
Are you ready?
Are you ready to take responsibility for the business of your life and get unstuck, or will you continue doing what you've always done and stay where you are?
If you are ready
Then CLICK HERE, NOW, TODAY, and book a complimentary 30-minute call to talk about how I might help you get closer to what you want your life to be about.
---
"If you always do what you've always done, you'll always get what you've always got!"
BOOK A CALL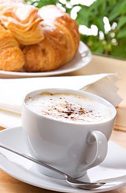 BOOK A FREE
30 MINUTE APPOINTMENT TO FIND OUT MORE
TELL A FRIEND
KNOW SOMEONE WITH THESE QUESTIONS?
JUST CLICK BELOW TO EMAIL THE DETAILSE
BOOK A CALL
TO RECEIVE MY EMAILS OCCASIONAL NEWSLETTERS AND USEFUL INFORMATION,
PLEASE CLICK BELOW TO