I have never been broke but, like everybody else, there have been ups and downs and a few moments of panic. (Like moving country, need job, need somewhere to live, first job with manipulative boss, etc., etc.) But thanks to a re-evaluation of my goals and taking control of my life, those moments are now few and far between
---
That's why I set up Lifestyle Business Solutions as a vehicle to help people who are stuck at a mid-life crossroad get themselves unstuck and achieve what they want their life to be about.
My background is in banking and, for the most part, in personnel and training. Following a merger, I was made redundant at an age when self-employment was the only realistic option. So I started my own company initially specialising in career management and later broadening my scope, creating a model that puts career into the context of life goals.
I have accumulated extensive experience helping people find a new path and plan their own careers within the context of their life ambitions. I believe that "your life is your business" and should be treated as a business with all the planning and discipline that that implies.
All this enables me to help you to redefine your vision, your life-defining goals and ambitions – using your career, whether a job or own business, as the vehicle to help you achieve what you want.
Are you ready to take responsibility for the business of your life and get unstuck, or will you continue doing what you've always done and stay where you are?
As the old saying goes,
"If you always do what you've always done, you'll always get what you've always got!"
---
"I have found that working with John has helped my decision making in terms of priority management and helped me see the wood from the trees in a variety of different ways. His experience of different industries and their cultures is invaluable when bringing his advice to bear." Andrew Morgan – Essex, UK
"John is one of life's clear thinkers. I would have no doubt in recommending him and his company to anyone who wants assistance and unambiguous advice." Paul Crockett – Hertfordshire, UK
---
John Parker LinkedIn Recommendations"John's coaching is structured and diagnostic. He is a learned student of both network marketing and self-development who has personal relationships with other excellent coaches worldwide. This pool of resources helps John coach others with their own businesses and helps them overcome specific hurdles that they may encounter from time to time. A conversation with John to find out what he can offer is time invested wisely." Andrew Morgan‬‬ – Business Development & Success Coach
BOOK A CALL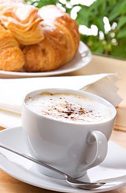 BOOK A FREE
30 MINUTE APPOINTMENT TO FIND OUT MORE
TELL A FRIEND
KNOW SOMEONE WITH THESE QUESTIONS?
JUST CLICK BELOW TO EMAIL THE DETAILSE
BOOK A CALL
TO RECEIVE MY EMAILS OCCASIONAL NEWSLETTERS AND USEFUL INFORMATION,
PLEASE CLICK BELOW TO