John Parker, Lifestyle Business Solutions can help you achieve your life goals. Using well-established processes, I will work with you to define where you feel you are now and how to get you where you want to be.
---
Work to live, not live to work
Your work, what you do to earn your living, whether a job working for someone else or running your own business, is simply a vehicle to help you achieve what you want your life to be about. Your job or your business must serve your life, not the other way round. That's why the key point is to identify your life goals. Without those, how will you know when you're satisfied and happy?
So without wanting to open up an existential can of worms, let's rephrase the question:
Come the end of your life, what do you want it to have been about?
Don't worry if you don't have a slick definition right now. It's a tricky question to answer. LBS has a step-by-step process to help you along this journey of discovery. It can take time to pin it down but it will inevitably lead to worthwhile change in some aspects of your life.
---
What do I need to do?
LBS helping you to reach your lifestyle goals will involve investment in time and energy, and a modest amount of money. Yes, it will be challenging – and it depends on how big your goals are! – but overcoming these challenges is immensely satisfying.
Is it painful?
Not nearly as painful as the regret of never having tried to fulfil your dreams.
---
Nothing to lose and everything to gain
Fact: you have nothing to lose by exploring new opportunities and finding out how the right support and mentoring can help you achieve your lifestyle goals.
BOOK A CALL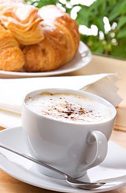 BOOK A FREE
30 MINUTE APPOINTMENT TO FIND OUT MORE
TELL A FRIEND
KNOW SOMEONE WITH THESE QUESTIONS?
JUST CLICK BELOW TO EMAIL THE DETAILSE
BOOK A CALL
TO RECEIVE MY EMAILS OCCASIONAL NEWSLETTERS AND USEFUL INFORMATION,
PLEASE CLICK BELOW TO
Still hesitating? Ask yourself this:
If I just continue doing what I'm doing, will I achieve what I really, really want…..?
---
"John has been a source of encouragement and motivation. Talking with him regularly helps me clarify things in my own mind and keeps me on track with my business. He is always available to offer support and advice when I need it."
Caroline Metz, Bath, UK